Classes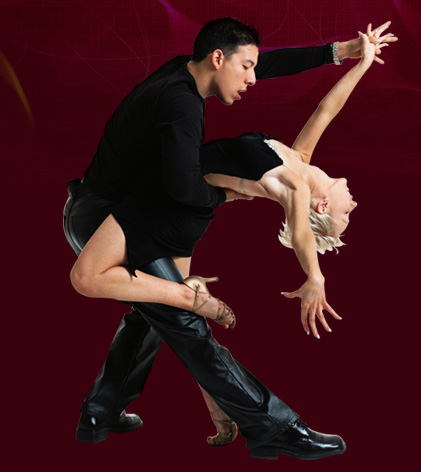 Hanna's Salsa Dance
The Salsa dance originates from Cuba and is a lively, sensual dance with basic moves that make it easy for beginners to pick up. This dance form is continuously evolving and there are many styles of salsa dancing, like The Cuban Casino style, the original Latin American form, or the LA and the New York style.
Incorporating other dance styling techniques into salsa dancing has become very common, for both men and women: shimmies, leg work, arm work, body movement, spins, body isolations, shoulder shimmies, rolls, even hand styling, acrobatics and lifts. The movements of salsa is commonly danced to salsa music, although the steps can be danced to any type of music with an 8-count rhythm. Salsa dancing is a popular way to get a great workout and to socialize as well!
Have fun and learn all about this sexy style of Latin inspired dance from our trained experts. Everything from the basic steps to more advanced moves is covered, to give you a well-rounded knowledge of the foundations of salsa dancing.



Salsa Instructor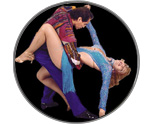 Carlos Gutierrez
Carlos Gutierrez has been a life coach and teaching internationally Latin style: Cha-cha, Rumba, Jive, and Samba, and Amrican Social: Salsa-Mambo, Argentine Tango, Brazilian Samba, Merengue, Marinera, West Coast Swing, East Coast Swing, and line dances for over thirty years and over thirty countries around the world.
He has choreographed and performed at Embassies, schools (all grades), and universities in the DC metro area. He and his partners have also performed at institutions such as the Smithsonian Museum, Wolf Trap the International Monetary Fund, World Bank, the American Heart Association, the CIA, The Organization of America States, at the home of actor Robert Duvall, and Salsa show at the Wizard game half time.
As a result of his professional success and popularity, articles about Carlos Gutierrez have appeared in many local newspapers and magazines, including The Entertainment Express, The Washington Post, The Fairfax Journal,Americas, and Washingtonian Magazine.
Carlos and his partner were Argentine tango finalists in 2001 in Miami. He has also placed first, second, and third places in Latin Ballroom dance competitions in Los Angeles California and Washington DC metro area at the Virginia State Championship and the Yutide Ball, and first place of the Classic Hustle in 1993 at the Virginia State Open Swing Dance Championships in Fairfax, VA.
Close